Welcome to the Chinese Acupuncture Clinic founded by Dr. Shanwen Gao. The CAC offers a variety of treatments found in Traditional Chinese Medicine (TCM) and all services are personally conducted by Dr. Gao to ensure the best customer service possible.
Mission:
"Committed to helping you feel better naturally through the healing powers of traditional medicine"
Dr. Gao: practitioner, teacher and authority on TCM:
Dr. Gao Specializes in Chinese herbal medicine, acupuncture and Auricular Acupuncture to treat a variety of illnesses and chronic conditions. She has practiced in California and Colorado for over 20 years. Since 2005 Dr. Gao has been running her own practice in the Denver area. She has established herself as an authority on TCM (Traditional Chinese Medicine) and is a teacher at the Colorado School of Traditional Chinese Medicine. She has a background in both Chinese and Western Medicine.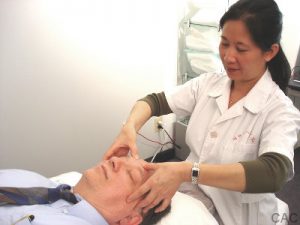 Dr. Gao practices with a thorough understanding of hundreds of herbal formulas in addition to her mastery of acupuncture techniques, Tui Na (a special form of Chinese medical massage), and moxibustion. She has furnished the Colorado School of Traditional Chinese Medicine with a  combination of Oriental classical healing arts and a modern knowledge of Western medicine. Her unique approach has promoted rapid pain reduction for many patients and has guided them back to physically and mentally balance state of health.
Education and certifications:
Dr. Shanwen Gao O.M.D. LAc graduated from the Guangxi College of Traditional Chinese Medicine and has a Master of Science in Oriental Medicine from Dongguk Royal University.
She is a licensed acupuncturist in the states of California, Colorado and holds a national certification.
You can see a full list of her certifications on the HealthProfs.com website here.